Collins Street Dental Team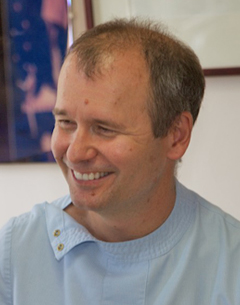 Dr Russell McDonald, Dentist
A need to help others motivated Dr Russell to join the dental profession. He has always enjoyed using his hands and together with a deep caring nature, he brings these attributes to the benefit of his patients.

Dr Belinda Feldman, Dentist
Dr Belinda Feldman's aspiration to work with a dental team who shared her professional values and goals led her to join BEC dental in 2018, where multidisciplinary treatment planning and the delivery of predictable and successful aesthetic dental outcomes can be realised at the highest level.
Read More About Dr Feldman


Dr Carol Donadio, Dentist
Dr Carol joined our team in 2019 when she started to get back to her real passion in dentistry that it is full mouth rehabilitation and smiles transformations since she left Brazil in 2011.
Read More About Dr Carol


Dr Sui Kong, Dentist
Dr Sui Kong graduated from Adelaide in 2001 with a Bachelor of Dental Surgery and worked in various rural dental practices around Australia, before settling in Melbourne 15 years ago.
Read More About Dr Sui


Dr Craig Woolward, Dentist
Graduating in 1988 with a Bachelor of Dental Surgery from the University of the Witwatersrand, Johannesburg Craig purchased his own practice shortly after graduating and remained in this practice until relocating to Auckland in 2005.
Read More About Dr Craig


Nicole Masters, Oral Health Therapist
Nicole completed her Bachelor of Oral Health at the University of Adelaide in 2007, before relocating to Melbourne. Since then she has gained a wealth of experience in practices specialising in traditional and early intervention orthodontics, implant and general dentistry.
Read More About Nicole


Nav Chohan, Hygienist
Nav qualified as a dental hygienist from the UK. She has been in the dental industry for over 20 years.
Read More About Nav

Discover how we can improve your oral health by contacting us today! Flexible payment plans can be arranged.

Collins Street Dental | (03) 9654 5144