General Dentistry in Melbourne CBD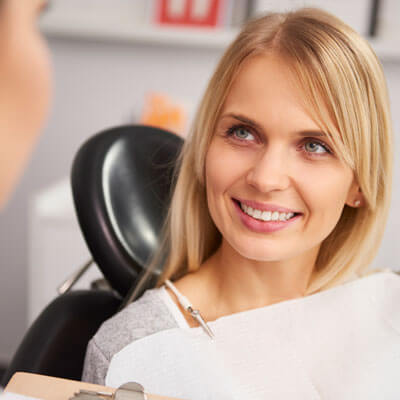 General dentistry covers a wide range of dental needs including
Examinations
Preventative dentistry
Fillings
Composite bonding
Root canals
Emergency Dental Care
How Does General Dentistry Work?
With General Dentistry, prevention is better than cure. We usually recommend a thorough examination before commencing treatment, to enable us to assess your dental health needs and provide you with an accurate estimate for your treatment options.
Our dental examination is thorough and includes the following:
Full dental charting
Gum health screening
Dental X-rays if needed
Photos to help with treatment planning and monitoring
Based on this examination, your dentist will provide you with a dental health report, as well as a treatment plan if further visits are required.
Why Choose Collins Street Dental for general dentistry?
Collins Street Dental has a wealth of knowledge and exceptional dental skills to take care of the whole family's general dental needs. We cover every aspect of dental treatment and services with equal care, expertise and passion.
With uncompromised standards of dental work, we offer a holistic approach to care and take into account your full mouth and health. Rather than focus on a quick fix, we take the time understand your needs and dental health goals, in order to provide you with suitable options and plan your treatment thoroughly. By addressing the underlying cause of the problems, we can help you avoid the unnecessary inconvenience of preventable emergencies or repeated visits for "patch and repair" dentistry.
Frequently Asked Questions
Should I replace my amalgam fillings?
Replacing an amalgam filling is usually a routine procedure. There are various options, depending on the size of the existing filling, that we can use to replace the amalgam with a tooth coloured alternative. Options include composite resin or porcelain. These new materials not only look better, but through bonding technology, help return some of the strength lost in the tooth.
The amalgam is safely removed from your tooth with high speed suction and using a rubber dam to prevent the metal filling particles from being swallowed and to keep saliva out, to ensure bonding is maximally effective. We no longer use amalgam as dental materials have advanced to provide superior alternatives. Additionally, amalgam can give your tooth a grey appearance and can contribute to cracks appearing in your tooth. If you still have amalgam fillings we recommend a dental examination to assess the health of these teeth.
How often should I see the Dentist?
Much like the need to get a car serviced regularly, our mouth and teeth benefit from regular maintenance too. We usually recommend twice a year, although sometimes more frequently is warranted. As well as your teeth being checked, your gums and soft tissues are also examined. We routinely record your level of health, or gum disease, which can occur at any stage of life, as well as screening for oral cancers. It is important to note that many common dental problems cause very few symptoms at all. If you wait until you can 'feel' an issue, it is more likely that the solution will be an invasive and costly procedure. Regular dental examinations allow us to catch dental disease in its early stages when it is easier to treat or, preferably, enables us to prevent problems from occurring at all.
The Services Our Team Offers

General Dentistry Melbourne CBD | (03) 9654 5144