Bite Splints & Mouthguards in Melbourne CBD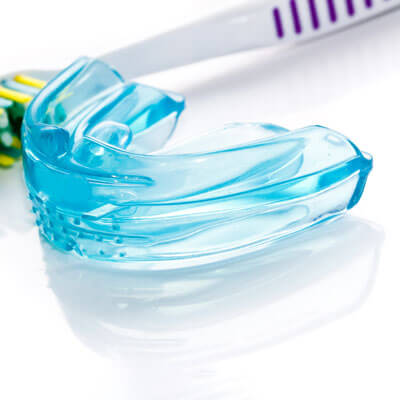 Bite Splints to Stop Teeth Grinding
At your thorough checkups, our practitioners will search for any signs that you might be grinding your teeth. This wear and tear doesn't just wear down your smile – it can mean a painful jaw and terrible headaches. We can give you exercises you can do at home to help stretch out sore muscles.
When more intervention is needed, we can create a splint for you that will prevent you from grinding.
Custom Mouthguards to Protect Teeth
Children and adults alike participate in sport that can be devastating to the health of your teeth. Falls, hits and other trauma can cause damage to a smile, but you can easily protect your oral health with a custom-created mouthguard.
Different colours are available.
The Services Our Team Offers
Want to Learn More?
Find out why generations of families choose Collins Street Dental. Contact us today! Insurance can be used for your visits.

Bite Splints & Mouthguards Melbourne CBD | (03) 9654 5144