Collins Street Dental Has Over 20 Years of Teeth Whitening Experience
Younger, Brighter, Whiter Teeth for Patients in Melbourne CBD
Our teeth naturally darken with age and the food we eat. Collins Street Dental has been helping patients whiten their smiles for over 20 years, so we know the methods and treatments that are tried and true and produce the best results.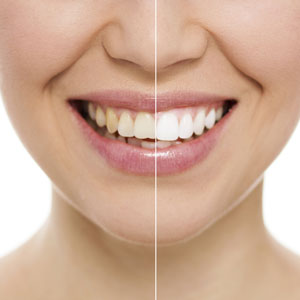 Why Whiten Your Teeth?
Patients that choose to whiten their teeth do so for a variety of reasons:
Staining caused by tea, coffee, or red wine
Discolouration due to previous prescription medications
Natural tooth shades
Boosting their self-confidence
Seeking to make a great first impression
Dramatic Whitening that Lasts
We use Zoom! Teeth Whitening – one of the most effective and recognised whitening brands in the world. With Zoom! patients get their whitening treatments kick-started here in our Melbourne CBD dental office.
Your visit will take just one or one and a half hours for us to apply the professional strength Zoom! Whitening gel to your teeth and use a bright light to amplify the results. This jump-starts your teeth whitening by several shades, and then a Zoom! custom whitening tray is used at home to reinforce the results.
In addition to our in-office whitening, Collins Street Dental also offers a take-home treatment option. The trays can be worn at home once a day and final results are seen within 2 to 3 weeks.
Let Us Brighten Your Smile
Contact us today to see how teeth whitening can improve your smile!
CONTACT US
---
Melbourne CBD Zoom! Teeth Whitening | (03) 9654 5144