Invisalign® Melbourne CBD
Achieve an Even, Brilliant Smile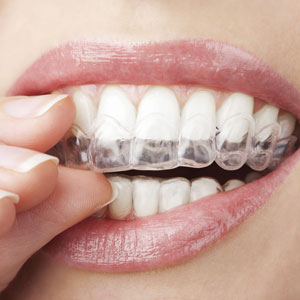 From teens to those in their 60s, our patients love having the option of clear Invisalign® braces. No metal bands necessary – it's simple, flexible and the results are incredible! Within a few months, you'll see a noticeable difference with little discomfort.
Your "smile zone" teeth, which show up when you smile, can especially benefit from Invisalign®. Whether you have a few crooked teeth or an uneven smile, this solution can work extremely well for you. If you have a larger bite problem, Invisalign® may not be suitable as teeth with big roots can need a greater deal of force applied to them.
A Simple, Convenient Solution
Treatment takes anywhere from six months to two years. At Collins Street Dental, we usually see you once a month for checkups, making sure you have a new set of aligners that you change out every two weeks.
If you're going away on holiday, however, we can give you the aligners ahead of time and see you when you get back.
Maintaining Your Results
Once your treatment is completed it is very important to maintain your results. Teeth have a memory and they like to jump back into their original positions, so we take steps to help retain them where they are. Wearing a night retainer or a fixed retainer can do this. Night retainers are removable devices that are worn nightly, while fixed retainers are small wires that are bonded to the back of the teeth.
Your Best Smile Starts Here
We offer free consulations for Invisalign®. Contact us today to book a time for a chat and find out if you are a candidate!
CONTACT US
---
Invisalign® Melbourne CBD | (03) 9654 5144