Digital Smile Design in Melbourne CBD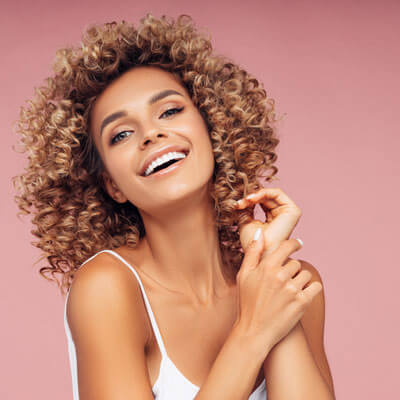 Digital smile design or DSD is a cutting-edge dental technology that allows us at Collins Street Dental to design dental treatment based on facial analysis and ideal function to work in with the way your teeth meet when you chew.
What Are the Benefits?
DSD combines chairside digital technology with intelligent computer software and expert dental technicians, to provide you with the highest quality, bespoke dental treatment. DSD enables you to "try-in" your smile design to see how it looks and feels, before committing to any dental treatment.
Digital smile design is suitable for anyone wanting to improve their smile but is unsure as to where to start. It is also ideal for those with very worn teeth or missing teeth, wanting to know how their smile will look if rejuvenated.
We can address the following dental issues:
Worn teeth
Crowding or spacing
Uneven, misaligned teeth
Short or chipping teeth
Ageing smiles
Existing dental work due for an upgrade
Gummy smiles
Black triangles
How Does It Work?
There are three steps:
Record Taking: We'll gather a series of records, including a digital scan of your teeth and photos, and take a video of you and your smile, so we know how your new smile should function.
2D Smile Simulation: With the photos, we can show you a photo of what your new smile will look like. You can make changes or suggestions until we have the perfect smile for you!
3D Mock-up: At this visit, you get to "try-in" your new smile. Here we check the design and check you are happy before we begin any treatment. The dentist will discuss all treatment options and provide you with a clear treatment plan and you are ready to start!
Why Choose Collins Street Dental for digital smile design?
Our dentists have been at the forefront of Digital Smile Design and seeing the technology develop and improve. They have the knowledge, the skills, as well as the artistic eye to optimize the end result achieved. Most importantly, they listen and incorporate your feedback to create a smile that will delight you and those around you.
Frequently Asked Questions
Will my smile look like the digital design?
Using digital design and 3D printing, we can make exact copies of the initial design. Your end result will look just like the design that is chosen. One important part of DSD advances is that it has made cosmetic dentistry very predictable.
Can you help me achieve the smile I had when I was younger?
Yes! Whilst we can't completely turn back the clock, we can certainly restore your teeth to their former appearance! Share with us a photo of your younger self and we can copy the design to give you back the smile of your youth.
Is DSD only used for cosmetic dentistry?
No, not at all. DSD is an important treatment planning tool that allows us to assess the current condition of your teeth and plan the treatment you require to restore your teeth back to optimal health. This is essential in planning for , and restoring worn down teeth, to ensure the end result is harmonious with your tooth, jawbone, jaw muscle and jaw joint interplay and function. It makes any dental treatment more predictable and efficient.
The Services Our Team Offers
Book an Appointment
Contact us today to schedule an appointment!

Digital Smile Design Melbourne CBD | (03) 9654 5144