Dr Rosana Prada, Dentist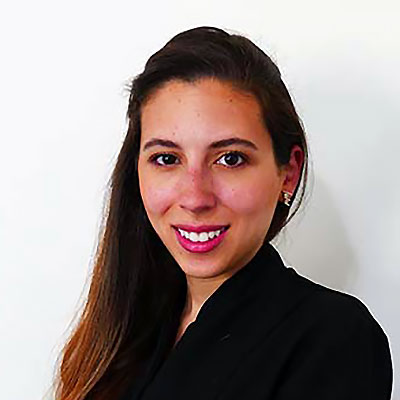 Rosana graduated as a dentist from the University of Campinas, Brazil in 2013. Her interest in Dentistry started in her teenage years when she would spend time watching both her dental specialist parents working in their state of art practice. When she was 15 years old, her school teacher asked the class to write a letter to their 10 years future self. She wrote that she wanted to be a dentist in Australia.
After graduating, she practised ultramodern practices in Brazil and continued studying, pursuing the best courses worldwide. She has completed post-graduate degrees in Prosthodontics, Implants and Cosmetic gum surgery in her home city, Sao Paulo. Dr Rosana then moved to Australia and gained her certificate to practice in Australia as a General Dentist by the Australian Dental Council.
Rosana is passionate about dentistry because she grew up seeing how much of a transformation a healthy, functional, and beautiful smile can make in people's lives. She enjoys each step of her patients' journey and is often amazed by their frequently remarkable transformation when treatment is complete.
Rosana aims to listen to and understand her patients and to help them achieve their goals. Aligned with a preventive approach and minimal intervention, she focuses on the long-term maintenance of a confident and beautiful smile. Her main areas of interest are cosmetic dentistry, full mouth rehabilitation, implants, and cosmetic gingival (gum) surgery.
EXPLORE OUR SERVICES »

Outside The Office
Apart from her passion for dentistry, Rosana loves pets and has adopted a dog and a cat. In her free time, she enjoys spending time with her husband, building things together, or having nice meals with friends, as well as travelling.
Contact us to schedule an appointment today.

Dr Rosana Prada | (03) 9654 5144